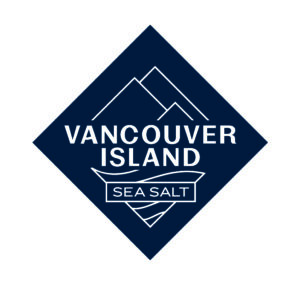 Vancouver Island Sea Salt
laptop_chromebook
Website
account_box
Name
Emily Quesnel
work
Job title
Sales Manager
mark_email_unread
Email address
aod
Phone number
250-686-3862
contact_mail
Street address
4600 Regent Rd
Campbell River
BC Canada V9H 1E3
remember_me
Social
Business description
Vancouver Island Sea Salt (VISS) is Canada's largest producer of all natural, hand-harvested sea salt. We are situated on a stunning 400-acre farm with over 2 km of untouched ocean frontage on Oyster Bay and our sustainable production allowed us to reach the goal of full circular economy in 2022. Now, every drop of sea water that enters our facility is being used in some form of value-added product! Available is a full retail line along with food service/wholesale options.
Sell sheet
Industry targeted information on business, product line, distribution and ordering details.
No sell sheet is available for this producer.
Current market channels
Independent stores
Food Service Provider
Universities or Colleges
Distributor
Restaurants (via distributor)
Restaurants (direct)
Major stores
Online grocery stores
Product listings from this business
Large format made for the professional kitchen - this 750 gram Maple Smoked Flake Sea Salt is great on vegetables, fish, meat, caramels, chocolate desserts, or any dish you want to lend a hint of smoky seasoning to. Maple wood is used to infuse a sweet-savoury smokiness to this popular finishing salt. Great addition to your bar program too.
Beautiful, delicate sea salt crystals with a balanced saltiness that make for a great all-around finishing salt. Loved by chefs for both savoury and sweet applications, sprinkle this flaky sea salt on grilled meats, vegetables, salads and desserts to deliver a delicate crunch and boost flavour while adding a beautiful look to your dishes.
Premium fine sea salt crystals for cooking, baking, fermentation, curing and cheese-making applications. Our sea salt contains naturally occurring trace minerals found in the ocean and contains no additives. All natural, hand-harvested unrefined sea salt.