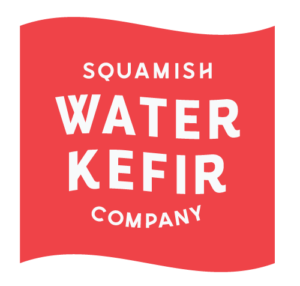 Squamish Water Kefir Co.
laptop_chromebook
Website
account_box
Name
Kristin Campbell
work
Job title
CoFounder
mark_email_unread
Email address
aod
Phone number
604-905-9787
contact_mail
Street address
108-1002 Industrial Way
Squamish
BC Canada V8B1B4
remember_me
Social
Business description
Squamish Water Kefir Co. was founded in 2015 by Sabrina Horlyck and Kristin Campbell, both self-proclaimed health nuts who had long suffered nagging gut issues until they found relief by adding fermented foods into their diets. The company now has 3 functional food innovations; Sparkling Probiotic Sodas, Plant-Based-Probiotic Pops, and Pure Water Kefir, and is distributed from BC through to Quebec.
Sell sheet
Industry targeted information on business, product line, distribution and ordering details.
No sell sheet is available for this producer.
Current market channels
Independent stores
Restaurants (via distributor)
Food Service Provider
Restaurants (direct)
Distributor
Major stores
Catering Company
Online grocery stores
Product listings from this business