Kaslo Sourdough
laptop_chromebook
Website
account_box
Name
Heidi Lettrari
work
Job title
General Manager
mark_email_unread
Email address
aod
Phone number
250-353-7656
contact_mail
Street address
119 - 7th Street North
BC Canada V0G 1M0
remember_me
Social
Business description
Kaslo Sourdough is a family owned and operated business that produces a variety of sourdough breads and sourdough pastas.
Sell sheet
A one page sheet providing information about the producer and its products.
No sell sheet is available for this producer.
Current market channels
Major stores
Independent stores
Meal preparation companies
Online grocery store
Restaurants (direct)
Product listings from this business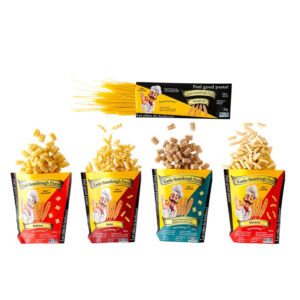 An easy-to-digest, and highly nutritious alternative to regular wheat pasta. Non-GMO project verified, vegan/egg-free, zero salt and zero oil. Multiple size options, 6 different pasta shapes, and 7 different varieties.